Thank you for contacting G&L Roofing, a representative will contact you shortly.
Welcome to
G&L Roofing
Choosing the right contractor to install your roof is just as important as selecting quality materials.
We'll make sure your home makes a striking impression, adding the greatest curb appeal in your neighborhood. Attention to detail, quality products, and quality craftsmanship are key.
Your choice of material is an important decision when protecting your home from the elements, bringing out the beauty and extending the useful service life of your exterior.
Homeowners have numerous choices of products, styles, and design options. There are several shingles and shingle-type materials... Asphalt, Wood, Tile, Metal, Composite, and more.
With so many products available, we'll help you make "Your Best and Safest Choice".
We are a full service roofing company and we will handle everything from a new roof installation, restoration, maintenance, re-roofs, and repairs. We also specialize in gutters, siding, windows, soffit/fascia, storm damage, and skylights. All with the assurance that can solely come with years of experience.
Quality craftsmanship and design are key - we go beyond the basics with innovative maintenance programs, extended warranties, and great customer service, ensuring our customers' satisfaction and their home's long-term beauty.
Professional Roofing Services
WE CREATE SOLUTIONS
Our Featured Services
We believe that your remodeling project demands high-quality selection support and installation services at an affordable price. Our knowledgeable and skilled technicians will take time to understand your needs and your vision so that you receive a finished product on time, under budget, and above expectations.
house
Roofing
As GAF Master Elite contractors, we are licensed, bonded, and insured by the largest roofing manufacturer in North America and the only roofing manufacturer with the "Good Housekeeping Seal of Approval".
AFFILIATIONS
Our Services
G&L Roofing uses only the top-of-the-line roofing products from leading North American manufacturers of building materials including roofing, vinyl, trim, insulation, and pipe products. We are your top choice for trusted high-quality repairs and restoration for everything outside and inside your home or property.
Get a Free Estimate
Whether you need repairs or a whole new roof, we can get the job done in no time. To learn more about our services, call (708) 479-1400 today.
Have you encountered hail or storm damage? You could have hidden damage.
Call (708) 479-1400 for a free roof Inspection NOW!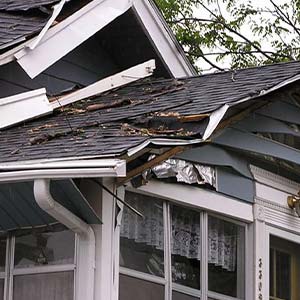 Quality you can count on and trust!
Why G&L Roofing?
G&L Roofing is a leader in innovation and performance. We have a strong reputation for workmanship. We are passionate about what we do and have grown to become a premier contractor.
Fully insured and carry 2 million dollars in liability coverage for your protection
Many major clients who have trusted us with their roofing projects
(Referrals on request)
We're factory-certified by GAF Materials Corporation, North America's largest roofing manufacturer
Our foremen and installers are factory-trained in the best roofing techniques
The Weather Stopper Integrated Roofing SystemTM... Your Best & Safest Choice!
The Smart ChoiceTM System Plus Ltd. Warranty gives you extended protection for your entire Weather Stopper Integrated Roofing SystemTM
Personalized service from our experienced staff
Easy payment plan options
Your satisfaction is guaranteed - just ask any of our hundreds of satisfied customers
Words of Praise
starstarstarstarstar

If want your roof done Correctly, this is the company you need to use. I am union trained carpenter . Earned my journeyman card in 1973.

Zachary R.
starstarstarstarstar

Great Roofing Company. The company runs there own crews and are professional. I have used them on multiple buildings and have never been disappointed.

Paul L.
starstarstarstarstar

Very fast and friendly sales team offering reasonable quotes.

Christopher K.